Yesterday, sky watchers across the Pacific side of Earth witnessed a total eclipse of the Moon. During its transit through Earth's shadow, the Moon turned a bright copper color. The hue was meaningful to scientists who monitor lunar eclipses as part of their research on climate change. More on that below, but first regard this snapshot taken by James Barclay of Maidenwell, Queensland, Australia: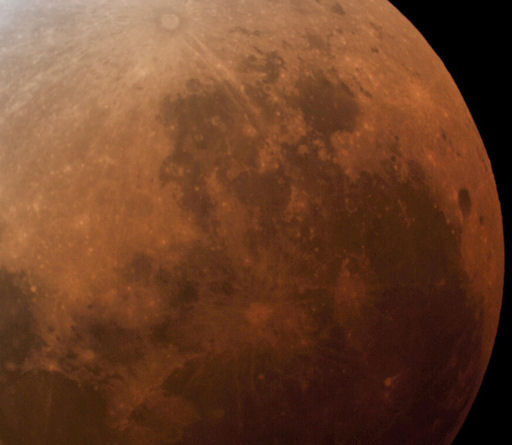 "The Moon looked like some alien planet hanging in a star-studded sky," says Barclay. "The excitement of those who witnessed this event will never be forgotten." (First paragraph can be found on SpaceWeather.com.
This Eclipse shall remain as one of grandiloquence and a glissade of beauty. Nothing can compare to the beauty of a total lunar eclipse! Text Reprinted below
from
.
Last year's winter solstice eclipse (in 2010) was a true treat to astronomers, but this year's eclipse is even more significant. If you look through NASA's eclipse catalogs, you'll find that there is, in 2012 a partial and penumbral eclipse of the moon, in 2013, a partial and two penumbrals, but in 2014 the fun begins. Meanwhile, this eclipse on December 10, 2011 is the last total lunar eclipse until 2014. But this wait should be well-worth it. In 2014 and 2015, there are four total lunar eclipse back-to-back. That, in other words, means there are four total lunar eclipses in a row, called a 'tetrad.'
And now to the results! Let's see what astronomers captured that night.
Stephen O'Meara;

Maua Loa, Hawaii

"After much rain, the skies cleared just in time for us to see a stunning total lunar eclipse. This view, from the slopes of Mauna Loa volcano on Hawaii's Big Island, shows the coppery-red totally eclipsed Moon and some of the waning phases in the early morning."
MORE AT SPACEWEATHER.COM's ECLIPSE GALLERY.